The number of people working from home (WFH) has grown significantly in recent months, presenting a number of challenges to employees and employers alike. Team collaboration, internal and external communication, data synchronisation and information security are all part of the equation when you have to setup a workstation at home.
Most remote positions rely heavily on the internet and computer software. Choosing the right solution can streamline your workflow and help you complete tasks more efficiently. We have identified 10 free software that are invaluable for your virtual workspace, and listed our top recommendations for each category.
The recommended solutions are chosen based on their usability and functionality, and are all free to use (license-free or free trials). Most of the recommendations are useful for any remote worker but we have also included several more specialised solutions, such as Krita for art creation and maaiiconncet for online businesses that want to reach out to more customers on multiple channels.
---
A remote desktop solution is a must-have for those who need to access a remote computer, or provide IT assistance to colleagues. There are a number of reputable solutions available on the market, but our recommendation has to go to Chrome Remote Desktop for its simplicity and security. It is very easy to install, completely free to use, works on any operating system, and all remote sessions are AES encrypted over a secure SSL connection.
---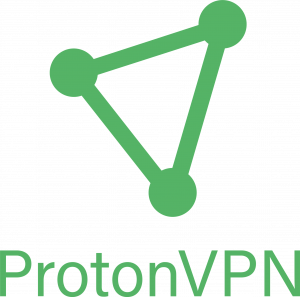 If you want to remain anonymous online, prevent spying and cyberattacks, or unblock region-locked websites, you need a VPN solution. Based in Switzerland, ProtonVPN is one of the most powerful and secure VPN solutions on the market. They have a strict no-log policy and all connections are AES encrypted. Their free plan offers unlimited data and access to 3 servers (Japan, Netherlands, and the US). You can also enjoy multiple device protection, P2P support and access to over 1,000 servers if you are willing to pay a small monthly fee.
---
Most of you are probably using Microsoft Office daily, but if you really need a free software suite for your secondary computer, LibreOffice is a great alternative. Word processing, spreadsheet, presentation, database, basically everything you need for WFH are included. They also have a fantastic community that can help you solve any technical issues.
---
If you work with a team that needs to collaborate a lot, instead of using a typical productivity software suite and send files out via email, you should probably consider a cloud solution that can help you synchronise all your work. Google Docs lets you and your team access, edit, share and store documents and spreadsheets on the cloud, making team collaboration much easier.
---
Cloud storage has become a necessity for any collaborating team, enabling easy file sharing and secure data backup. Google once again edges out in this category, offering 15GB of free storage to every Google account. Its desktop app and integration with Google Docs allow easy management over your files. And if you need more storage, you can easily upgrade for more.
---
No, we are not recommending Chrome for this category. Chrome and Firefox both offer similar performance and functions including their own library of add-ons, but unlike Chrome which collects your every bit of online data for commercial purposes, Firefox is much better at protecting user privacy, stating that they will never sell or give your data to third parties for any reason. If data privacy is a concern for your company, than you should follow our recommendation for Firefox.
---
Art and Creativity: Krita
If you need to create art work or designs for a website or a presentation, but don't want to spend a fortune to buy the entire Adobe Creative Sutie, Krita is the solution for you. Krita is a free professional and open source painting program with all the art tools to satisfy your artistic needs. Krita is free for commercial use but you can also buy their paid version on Microsoft Store if you want to support their development.
---
Messaging and Video Call: Skype
Skype has been the go-to application for instant messaging and video chats for quite some time. It offers a full range of messaging, video call and paid phone call features, and works on any device or as a web-based application. Its versatility and ease of use make it an easy recommendation for those who frequently have to held meetings or interviews online.
---
If your company has to manage customer information, you will need a CRM platform that works for your remote workforce. Salesforce is a cloud-based CRM platform that helps you keep track of customer activity like website visits, phone calls, email, and more, so you can easily manage your business anytime, from anywhere. Salesforce offers a free trial of 30 days.
---
For businesses that want to focus on the customer side and boost sales and engagement on every digital and telecom channel, generic solutions such as Skype or WhatsApp can never satisfy your needs. maaiiconnect is an all-in-one cloud-based communication platform that offers live chat, video call, screen sharing as well as toll-free, local DID and UIFN number phone calls. All communications through maaiiconnect enjoys AES encryption and adheres to international security compliance standards. Advanced features such as Web Widget integration and Smart Routing allow businesses to tailor-make their customer experience and engage with customers more effectively. This unique and powerful feature package makes maaiiconnect the top choice for e-commerce and online services.
Visit the maaiiconnect website and check out their FREE Essentials Plan!